"ECOCITY"

One of the great problems of the environment and the welfare of the community is the air pollution in urban areas. You can clean up the air in urban center using innovative cement materials, realized with photocatalytic cement "self-cleaning" and environmentally friendly, reconstructing roads, squares and rebuilding infrastructure and houses.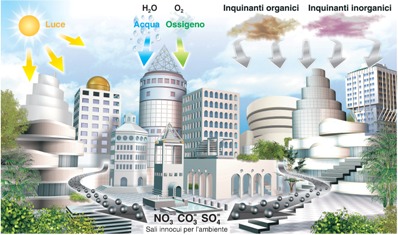 Photocatalysis is a natural phenomenon where a substance, called photocatalyst, alters the speed of a chemical reaction through the action of light. Exploiting light energy, photocatalyst induces the formation of strongly oxidizing reagents which are able to decompose some organic and inorganic pollutants in the atmosphere. Photocatalysis speeds up the decomposition of pollutants, preventing accumulation.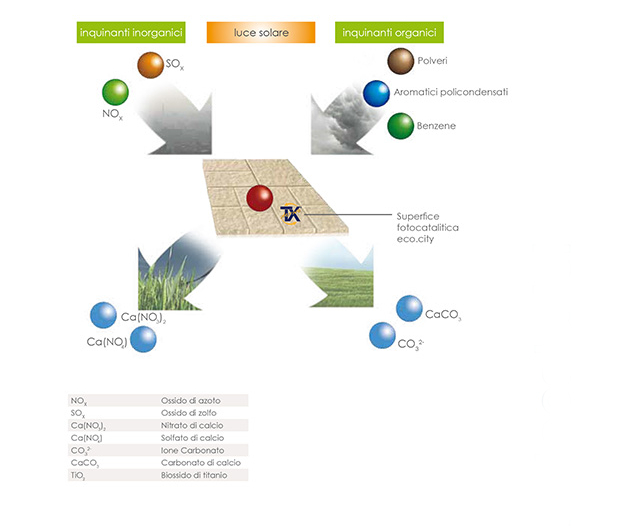 Laboratory tests have shown that the number of pollutants, slaughtered by a system made of photocatalytic products eco.city, is in the best conditions, of the order of 94%.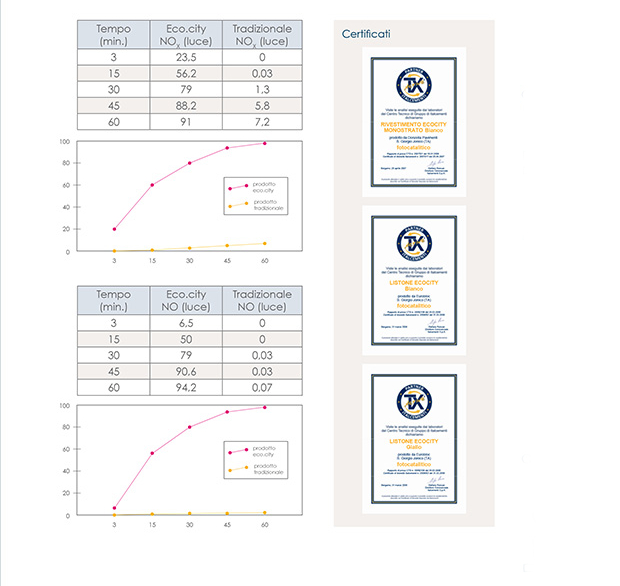 For more information about ECOCITY, consult or download our ECOCITY catalog here